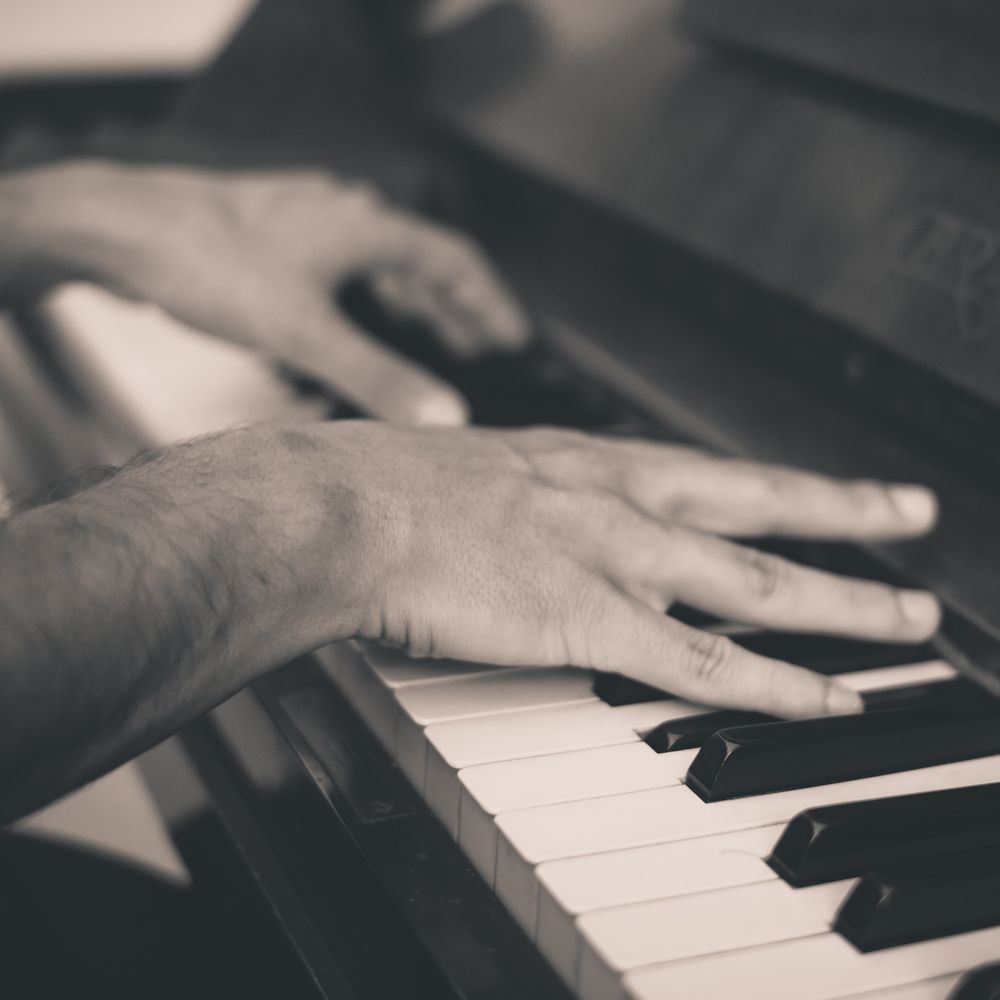 Piano Lessons
£20.00 Per Lesson
Piano is perhaps the most universally appreciated sound in the world and the greatest platform to understand music.  Able to convey harmony and melody with a rhythmic backing, it's versatility in modern music is matched only by the acoustic guitar.  Whatever music you enjoy, learn how to bring it to life with the piano.  
We welcome students from the age of seven to a friendly and inspiring group class environment.  Our tutors draw on a wide array of playing and teaching experience to provide top quality focussed tuition in a small group environment.  
Whether your musical goals are academic or purely for personal enjoyment, we offer carefully structured progression with the optional milestones of graded examination.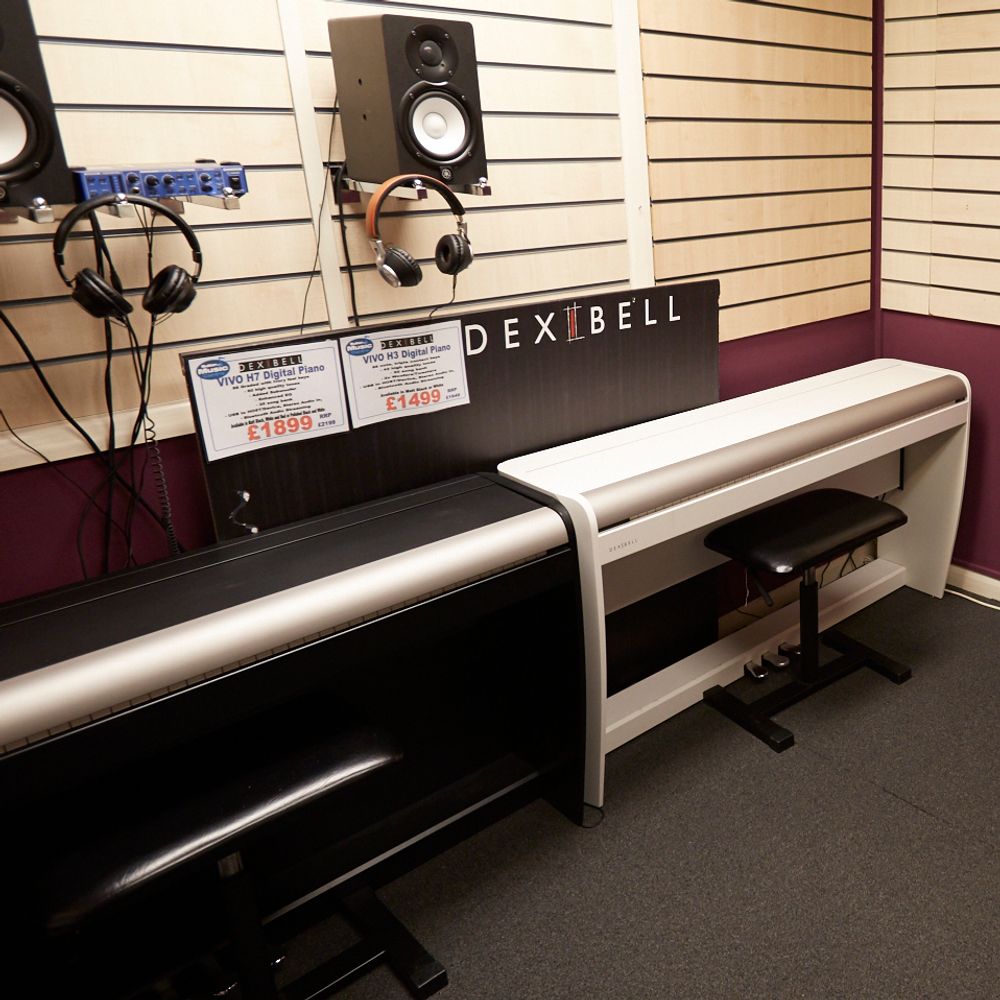 Piano Classes
Piano lessons are 40 or 30 minutes long depending on class size. We now have a limited number of shared 40 minute lessons scheduled however since the Covid pandemic most of our piano lessons are one to one (30 minutes).

40 Minutes  - 2 or pupils (£17/lesson)
30 Minutes - One to one lesson (£20/lesson)
Lessons run for 11 or 12 weeks in school term time, with a week off for half term.
Payment for the full term needs to be made before the first lesson.
For more information or to register your interest please send us a message.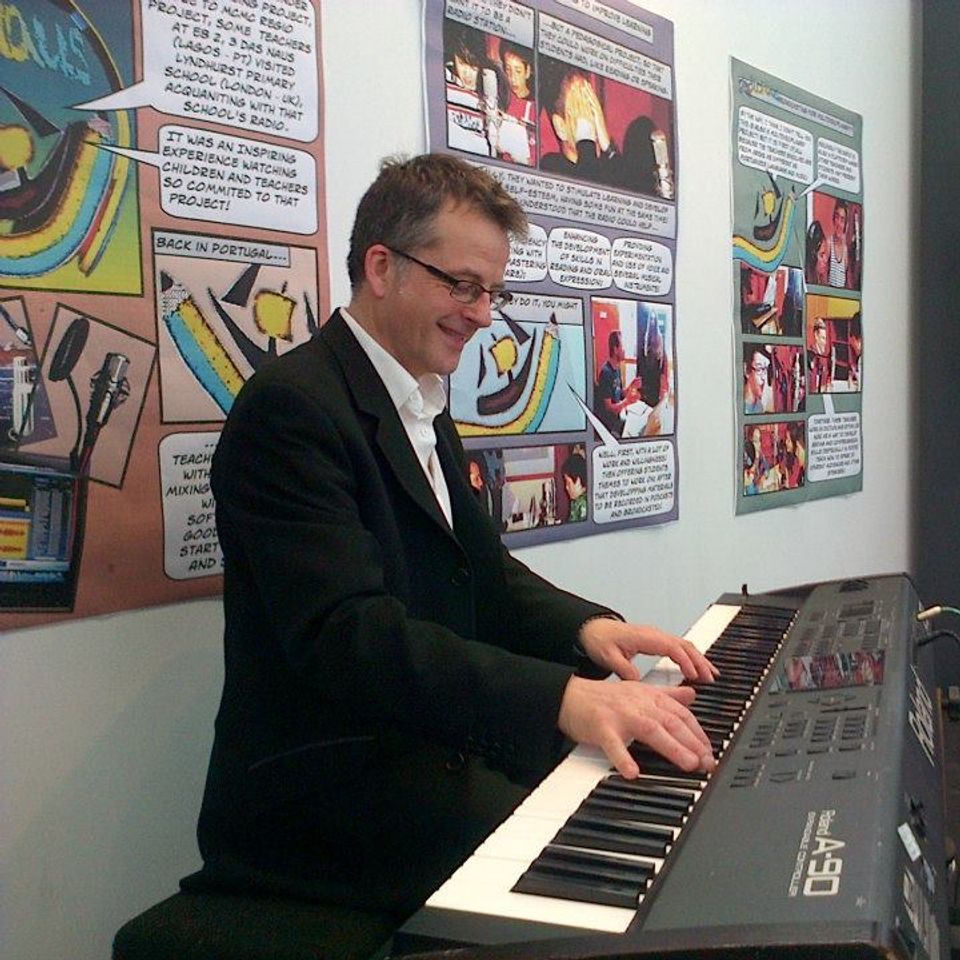 Dan Dibdin
Daniel's first gig was at the age of 14. After playing in the school big band, he studied jazz piano at Leeds College of Music and then went on to complete the jazz course at The Guildhall School of Music in London. Since then, he has been the assistant MD on Five Guys Named Moe, musical director on Dusty: The Musical and assistant Musical Director and keyboard player on the tour of the West End Show The Rat Pack.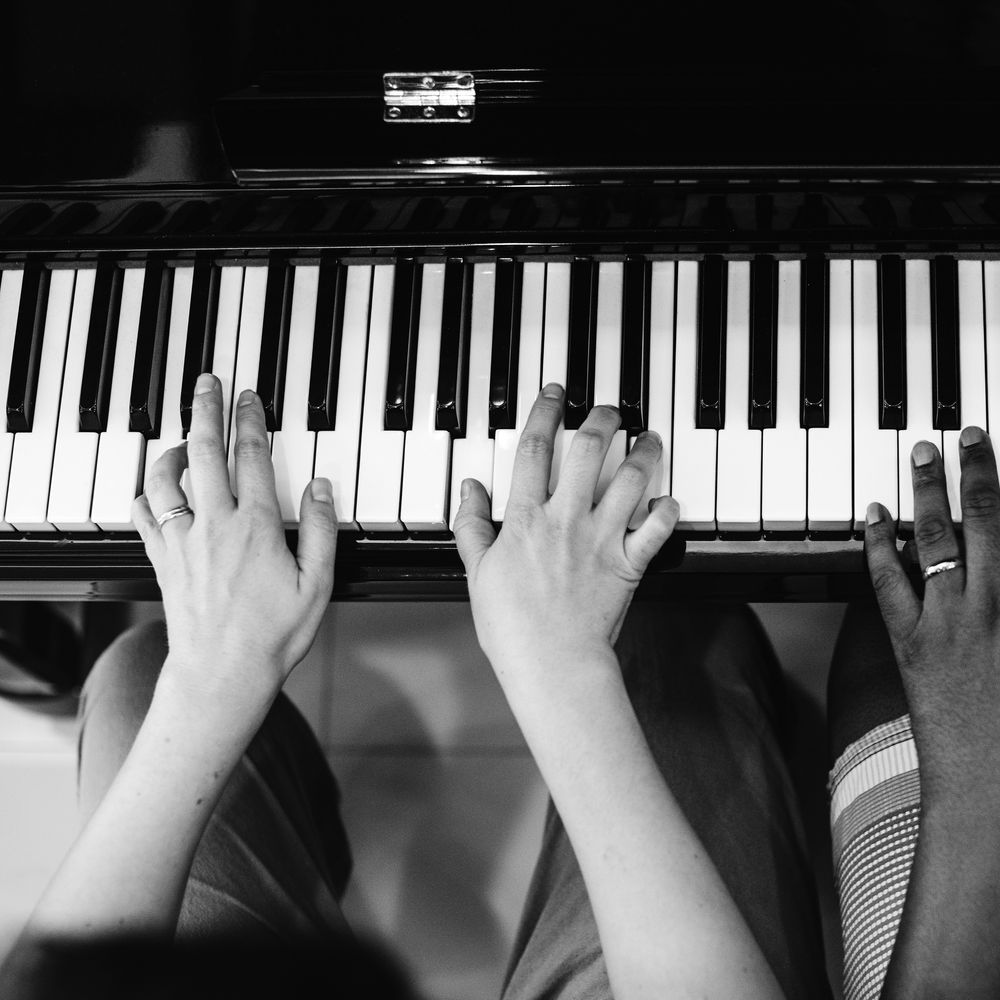 Andi Wallace
Andi started piano lessons age 4 and was classically trained until their teens, winning several 1st places at the Sutton Music Festival, before studying contemporary keyboard performance at ACM in Guildford. 
Andi then moved to Cardiff and studied composition and music technology, returning to their classical roots on the piano. As well as teaching and accompaniment experience, Andi also joined a funk/neo-soul band as a keyboardist, and took a sabbatical at the Banff Arts Centre in Canada. 
After graduating with a first-class degree, Andi initially worked as a TA for disabled children and has so far completed a year of a music therapy masters. Their experience of working with children and adults with Autism adds a valuable approach to piano teaching. Andi is passionate about teaching the piano and their enthusiasm for the instrument is passed on through the lessons.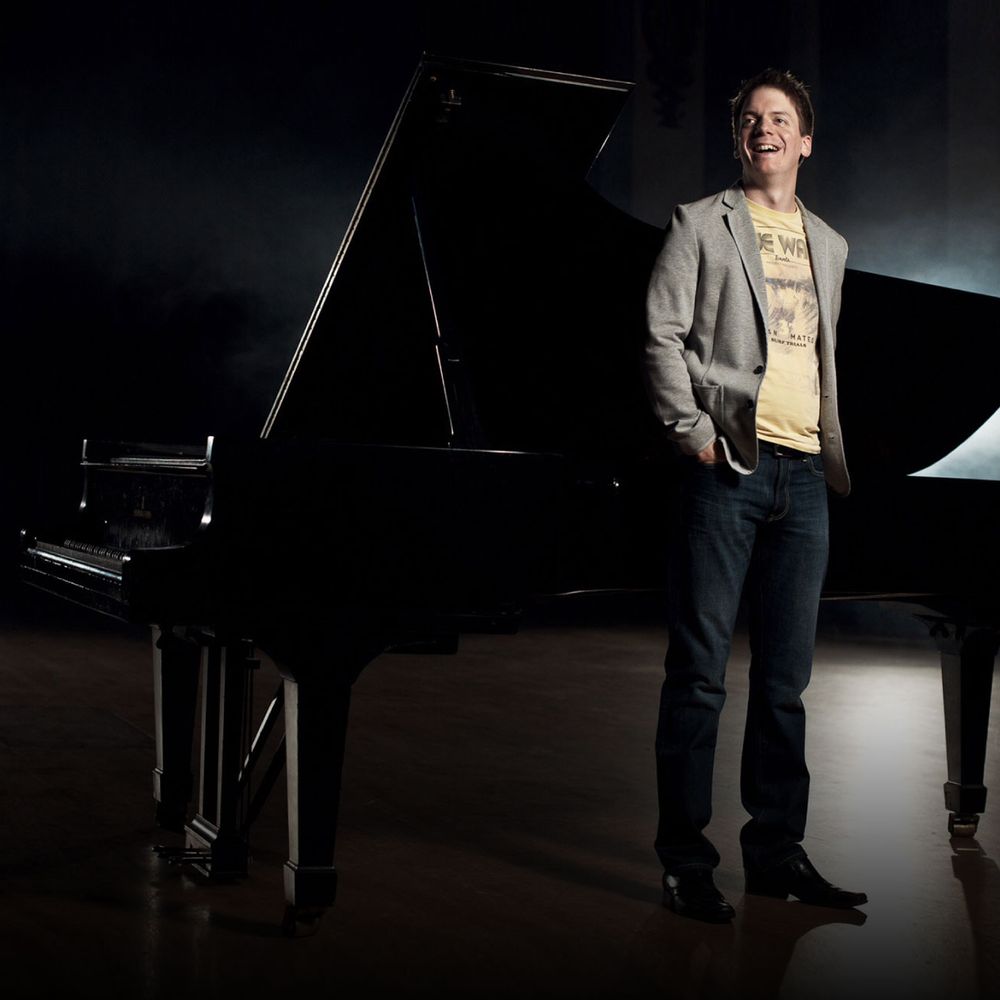 Richard Luck
Richard has performed on such West End shows as Les Misérables, Wicked and Singin' In The Rain; appeared alongside names including Sir Elton John, Joe Cocker, Gareth Gates and Pixie Lott; as well as performing for HRH The Prince of Wales, and The Duke and Duchess of Cambridge.   
His teaching career spans over twenty years, during which he has taught at numerous educational institutions including the Junior Trinity College of Music.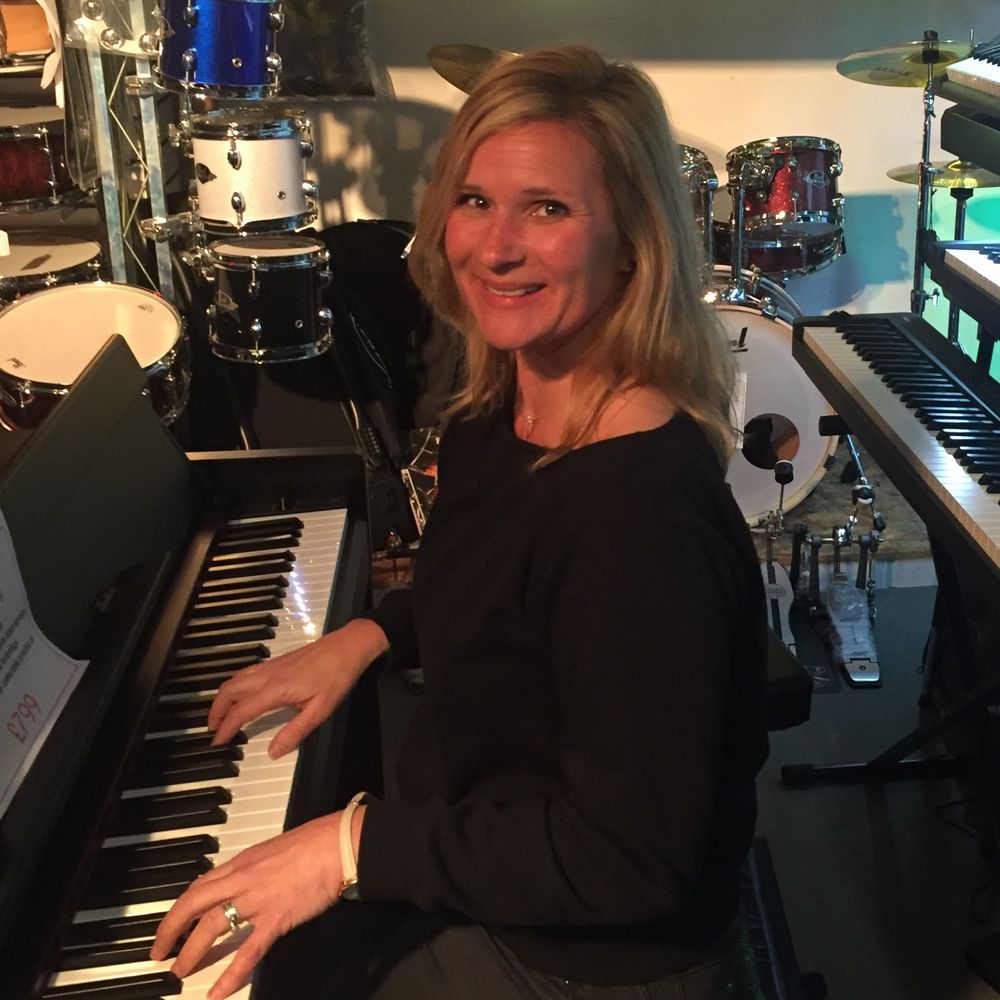 Louise D'Urso
Louise has enjoyed piano and dance since she was 3 years old.  Studying formally at Laine Theatre Arts she went on to tour the world for 7 years on cruise ships.  
Growing up in a musical environment, she is passionate about sharing her love for all things musical with others.  She has a wealth of experience as a piano and dance teacher, in both group and one-to-one environments and tailors her lessons to meet each students needs.  
Louise's background in dance, gives her an understanding of music from a more dynamic perspective and allows her to embody the feeling behind the music. 
Gill Day
Gill grew up in a musical family and started playing the piano at the age of 7, after several years of nagging her parents.  She went on to study piano, classical guitar and singing, supplementing her education by teaching others.
Her career has seen her work in events management and run a talent agency booking bands and other acts throughout the eighties and nineties.  As well as forming and touring with her own girl band Siren in the late-eighties.
Very much an in-demand piano and guitar teacher, Gill draws upon her years of experience in the music industry to encourage and inspire her students to achieve their musical dreams.
Graham Harris
Graham teaches piano, keyboard, composition and theory, and has over 26 years of teaching experience. He enjoys teaching adults – those who are complete beginners, and also those who wish to restart the piano or keyboard after a few years. He teaches at all levels - from beginner to advanced level (including post-Grade 8/Diploma level). Graham teaches all styles of music including classical, jazz, and popular music.
He is a very patient and understanding teacher and has a relaxed approach with all his pupils.